Gail Bost, an Allergy & Asthma Network Mothers of Asthmatics (AANMA) outreach service coordinator from Franklin, Tennessee with an asthmatic teenage son, offered some excellent advice on improving air quality.

She initiated a pilot program for local schools using the "Indoor Air Quality Tools for Schools [IAQ TfS] Action Kit," which was developed by the Environmental Protection Agency. The program allows easy identification of problem areas, leading to low-cost strategies for many indoor air quality issues. The IAQ TfS kit includes a problem-solving wheel, renovation and repair checklists, a video on basic ventilation, and step-by-step instructions.

Says Ms. Bost, "Since implementing IAQ TfS, I've seen changes in teacher and staff attitudes at the school where I work. When the staff learned that room air fresheners contained harsh chemicals and that natural alternatives were available, the air fresheners disappeared. Our teachers are much more understanding and aware of what can cause problems for students with asthma."

The program has been such a success that it will be expanded into more schools. How to proceed? Ms. Bost recommends creating a committee of teachers, staff, and parents, using surveys and discussions to learn about air quality in the school, and a committee walk through of the school. It's important to remember that you can't fix every problem at once -- continual follow-up is imperative.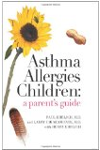 More About this Book
Asthma Allergies Children: A Parent's Guide
Asthma and allergies are at epidemic proportions. It doesn't have to be that way. Two experienced pediatric allergists tell everything a conscientious parent needs to know about these conditions,...
Continue Learning about Air Quality