Research now indicates that indoor air quality could be five times more aging for us than outdoor air. The news regularly reports mysterious cases of "sick building syndrome" and the debate of indoor mold and mold toxins is front-page news. Unfortunately there is much still to be learned about the causes of indoor air pollution, but one thing is clear. Air pollution does not occur only outdoors. Particulates have a remarkable ability to go everywhere, especially the smallest that are very difficult to see and most dangerous for human aging. Indoor air quality can be worse since the indoors can, in some systems, not be diluted with the outdoor fresh air as well in some buildings.

Watch out for toxic fumes that come from household cleaning fluids, laundry detergents, exterminator pesticides, garden sprays, dry cleaning and rug cleaning fluids, and other household products. And tobacco smoke can add particles in the 0.1 to 2.5 micron range. "Building sickness," essentially a malady caused by poor indoor air quality, is a real illness. Workers who work in poorly ventilated buildings have more respiratory infections and complain of fatigue, headache, and nausea. If you work or live in a building that could be causing health problems for you, have the building checked.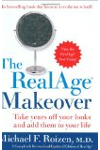 Continue Learning about Air Quality
We hear about air quality from many sources, from the weather report to vacuum cleaner commercials. The air we breathe can carry many tiny particles that will affect your health, especially if you are an allergy sufferer. Common c...
ontaminants in the air include dust, pollen, and smoke. Air in well-insulated houses can concentrate not only these contaminants but fumes and vapors from household chemicals like chlorine bleach and cleaners. Getting enough fresh air where you live may be as simple as opening a window or as complex as filtering and ensuring proper humidity in an apartment or office HVAC (heating, ventilating and air conditioning) system. Use of smoke removers and air filters (either electrostatic or HEPA) may improve indoor air quality.
More