Air pollution caused by particulate matter so small that it can't be seen is what aggravates and leads to respiratory (and cardiovascular) problems—and even death. Particles from the polluted air that are too small to be filtered out by the cilia travel deep into the lungs. Though the immune system responds to those foreign particles, those particles do a number on immune function, allowing infections to occur and asthma to develop.

One of the reasons we know this happens? Due to a labor dispute, the single largest pollution source in a Utah valley, an old integrated steel mill, operated intermittently. When the mill was operating, pollutants contributed to increased asthma and other severe respiratory problems, and increased deaths. When the mill stopped working, the number of problems and deaths dropped—and not by a little, but by more than 50 percent in a three-month period. And, of course, when the strike was settled and the pollution resumed, the respiratory illnesses and the deaths increased by over 50 percent.

Many people are rats in someone else's experiment if they live close to a freeway, where small particles roam the air and increase lung problems.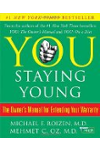 Continue Learning about Air Quality