Taking a look at the most common problems of aging, such as osteoporosis (thinning of the bones), heart disease, or even cancer, it is amazing how a few simple steps can protect against these causes of serious illness and death by preventing problems altogether.
For example, eating a high calcium diet and exercising regularly can help keep your bones strong, even in your senior years. Keeping your blood pressure and cholesterol at normal levels, eating a low-fat, high complex carbohydrate diet, exercising, and watching your stress can help you prevent serious heart problems. In most cases, these problems can be detected early enough that treatment will keep symptoms at bay.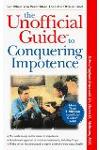 More About this Book
Unofficial Guide to Impotence
The Unofficial Guide to Conquering Impotence delivers the inside scoop on impotence: the truth about Viagra, what treatments really work, and how lifestyle changes can aid in conquering...
Continue Learning about Aging & Increased Health Risks