As you get older, your risk for heart disease and heart attack rises. This is in part due to the slow buildup of plaque inside your heart arteries, which can start during childhood.

In men, the risk for heart disease increases after age 45. In women, the risk increases after age 55. Most people have some plaque buildup in their heart arteries by the time they're in their seventies.

However, only about 25 percent of those people have chest pain, heart attacks, or other signs of heart disease.

This answer from the National Heart, Lung, and Blood Institute has been reviewed and/or edited by Dr. Robert S. Kaufmann.
As I get older, the risk of heart disease or heart attack increases. This is for multiple reasons including the fact that our vessels age with time and the blood pressure goes up so that by the time that we are 80 or 90 years old 90% of people will have hypertension. This then translates to more damage to our vessels and increases the risk of a plaque rupture. The cholesterol increases with age and this leads to hypercholesterolemia. Age usually is associated with weight gain and a reduction in our activity and exercise. This leads to an increased risk of having diabetes, high blood pressure, hypercholesterolemia, and an increased risk of having a heart attack. That being said we can modify this risk by staying active, keeping our blood pressure under control, as well as our weight, and our cholesterol.
Typically, as you get older, diseases of the blood vessels and heart worsen, which can lead to heart attacks. The causes of these diseases are uncontrolled blood pressure, smoking and high cholesterol. By quitting smoking, eating a balanced diet and maintaining a healthy weight, you can minimize the risk of having a heart attack. However, you should see your family doctor regularly to ensure that your risk factors are controlled.
As we get older, the risk of death from heart attack also increases. The high majority of heart attacks happen in persons age 65 or older, and most of these actually occur after age 75. Since there are more women than men alive after age 75, the total number of women affected by heart attack during these years is actually greater than the number of men.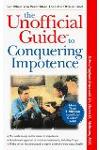 More About this Book
Unofficial Guide to Impotence
The Unofficial Guide to Conquering Impotence delivers the inside scoop on impotence: the truth about Viagra, what treatments really work, and how lifestyle changes can aid in conquering...
Continue Learning about Aging & Increased Health Risks