You may be losing bone mass sooner than you think. According to the National Institutes of Health (NIH) Osteoporosis and Related Bone Diseases National Resource Center, the peak age for bone mineral density, or age when bones are the strongest, is age 18 for women and age 20 for men. Throughout childhood and into young adulthood, we are adding to our bone stores by eating healthy sources of calcium and getting in daily weight-bearing exercise. Once age 30 rolls around, we start to lose our bone stores. This slowly decreases throughout our later years, stressing the importance of a healthy, balanced diet and exercise.
The process of bone mineral loss typically begins around the age of 30, and the incidence increases steadily with age, so that almost 90 percent of those over 75 show some evidence of losing bone mass.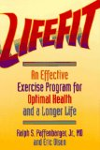 Usually around age 35 or later, women begin to lose bone mass, sometimes at a rate of 1% per year. This loss jumps to about 4% per year during the five to 10 years after menopause (around ages 45 to 55). The natural decline in estrogen at menopause speeds up the breakdown of bone. For those who did not drink milk during childhood and adolescence, or for those with several risk factors, this rate could be higher. Many women have lost 25% of their bone density within the first five years after menopause.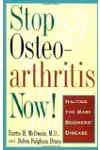 Continue Learning about Aging, Bone & Joint Conditions