Almost all older clients suffer from at least one chronic health condition. Physical activity and other lifestyle changes can minimize the effects of these conditions and greatly improve fitness and function. Common afflictions such as cancer, diabetes, heart disease, stroke, arthritis, and emphysema, are less common in persons who choose healthy lifestyles.
In today's world of modern conveniences, less physical jobs, rich & fast food, and sedentary lifestyle; exercising at age 50 and beyond is more important than ever! Exercising has proven to reduce chronic diseases, such as obesity, high blood pressure, high cholesterol, diabetes and heart disease and related illness. Some muscular, connective tissue, and bone structure benefits received from fitness training as we age are: keeping or increasing muscle mass and help prevent muscle loss or atrophy, reduce or prevent bone loss, improve posture, stability and balance, maintain a healthy range of motion and flexibility. Exercising also helps improve our state of mind and self esteem.
Exercising well into our golden years is our best insurance to keeping and maintaining our independent and functioning lifestyle, without it your health risks may increase and lifestyle decrease.
A fitness training program developed with a NASM/elite sharecare trainer will be of high value and will continue you safely down you fitness path.
It is wrong to assume that exercise is not important after age 50, including vigorous exercise. The overall amount of work and exercise that the heart can do decreases little at least up to age 80 from aging alone. If no other diseases are present, then the maximum amount of exercise capacity can be maintained as we mature. Physical activity and exercise can greatly help energy, overall conditioning and improve our capacity for sexual activity.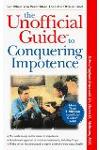 More About this Book
Unofficial Guide to Impotence
The Unofficial Guide to Conquering Impotence delivers the inside scoop on impotence: the truth about Viagra, what treatments really work, and how lifestyle changes can aid in conquering...
Continue Learning about Aging & Fitness