While we might think of physical activity such as sports as being in the realm of the young, older people who become active actually stand to benefit more. People who start doing even moderate physical activity in mid-life age less rapidly. Fitness researchers have even found that encouraging the frailest of nursing home residents—people already in their nineties, and some even one hundred—to lift weights actually makes an astounding difference in the quality of their lives, enabling some to move out of their wheelchairs and back onto their feet. In fact, I've been told that the nursing home where these studies were done had to close a wing after the studies were finished, because so many of their residents got well enough to go home.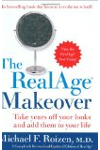 Studies have shown that exercise provides many health benefits, and that elders can gain a lot by staying physically active.
Like most people, you've probably heard that physical activity and exercise are good for you. In fact, being physically active on a regular basis is one of the healthiest things you can do for yourself. Even moderate exercise can improve the health of people who are frail or who have chronic disease. Being physically active can also help you stay strong and fit enough to keep doing the things you like to do as you get older. Making physical activity a regular part of your life can improve your health and help you maintain your independence.
Exercise can benefit older adults in many ways. The primary and most obvious way is that it will help them maintain cardiovascular fitness. Good muscle tone is important for feeling healthy and being able to take care of daily activities of living. Being used to moving the body around will help balance and reduce the risk of falling. Exercise has been shown to be beneficial for mental status too. Exercise does not have to be very strenuous. Even walking for a half hour every day after dinner will result in excellent health benefits.
Participation in regular physical activity such as cardiorespiratory training or resistance training 3- 5 days per week is most beneficial in slowing the aging process. Participation in regular physical activity will help older adults maintain muscular strength and prevent common chronic diseases, such as diabetes, hypertension, atherosclerosis, COPD, and stroke. The load bearing effects of resistance training has been shown to reduce risk of osteoporosis. In addition, regular physical activity can nourish joint cartilage reducing the symptoms associated with arthritis.
As an older adult, you're likely familiar with the saying "use it or lose it," but you shouldn't apply it just to your brain power. Make it your motto when it comes to physical activity too, because physically active people tend to live longer, healthier lives. And while aerobic exercise, such as walking and jogging, boosts heart health and helps us maintain a healthy weight, strength training also is vital. Regular strength training builds bone and muscle, and helps to preserve your independence, energy and vigor. Chronic health conditions shouldn't be an obstacle, but do check with your doctor before beginning any exercise program.
Exercise is an essential element in healthful aging. Research reveals exercise not only makes us live longer but we live independently and healthier as we age. Everything is positively affected by exercise as we age: memory, heart, blood pressure, blood sugar, immune function, healthy skin, and the healthier functioning of every major organ and system of the body.
As you exercise you create endorphins; you exercise the muscles and also send blood and oxygen to your vital organs, especially to your brain. Exercise just doesn't make your muscles stronger; it slows the aging of your entire body.
Researchers at University of Illinois, Dr. Arthur Kramer and Dr. Stanley Colcombe, have found that exercise postpones the effects of aging. They have demonstrated that athletic older adults have denser brains than their inactive counterparts, suggesting that workouts protected their brains. Colcombe and Kramer believe that exercise does more than simply preserve brain tissue, it can also improve thinking. In 18 recent studies they found inactive older adults who began an exercise routine got significantly better at cognitive tests that measured skills such as planning and paying attention.
At the University of Pittsburgh, researchers followed 220 women between the ages of 50 and 65 for 17 years and discovered that the women who were sedentary over the study period were 1.5 times more likely than active women to have a difficult time with daily activities, such as shopping, household chores, and climbing stairs. Being active is an investment in your senior years. You don't only want to live longer, but you probably want to live longer independently.
Exercise improves long-term memory and brain function. It helps prevent the arterial aging that contributes to aging and Alzheimer's disease. A study of more than 18,000 nurses over 70 showed the women who walked at least 1.5 hours per week scored higher on tests of general thinking ability, verbal memory, and attention than did women who walked less than 40 minutes per week. A study of more than 2,000 men over 70 showed that regular walking reduced the development of dementia, including Alzheimer's disease. The improved oxygen movement to the brain during exercise feeds the brain and causes better memory functioning.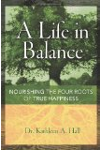 Continue Learning about Aging & Fitness