Everyone ages, and nobody lives forever, however, exercise has been shown to slow the effects of aging. You won't become younger age-wise, but you will feel healthy, be vibrant, and have a lower risk for disease – all attributes of youth.
Exercise for at least one hour per day, including a combination of aerobics, resistance training, flexibility, and agility exercises. The aerobic exercises should achieve about 70% of the estimated maximum heart rate for the patient's age and can be a variety of mixed exercises individualized for the individual's needs. Resistance training should be rotated among different muscle groups. The hour per day does not have to be continuous, but can be divided into 15 or 30 minute segments to achieve the full hour. Remember also that any exercise that you do will help. Start slow with fewer minutes and less strenuous exercises and increase the duration and level of exercise over the next several months. Exercise your mind as well with reading, crossword puzzles, math, memory tests, and other mental exercises.

Although studies examining the benefits of exercise on an aging individual aren't extensive there are many benefits in maintaining a routine vigorous exercise program as one ages. It must be noted that intensity is important, as an exercise regime that is low in intensity has proven to bear little to no impact on the aging heart. Thus, concluding that as we age we must exercise harder and longer in order to get the full effect of the workout. However, some physical activity is better then no physical activity as people who are sedentary and do not exercise have a blood flow rate that is less then those who exercise thus weakening the blood vessels and causing a loss in the amount of blood vessels. Additionally, lack of exercise can lead to increases in blood pressure and causes in imbalance in the ratio of LDLs to HDLs thus setting the foundation for atherosclerosis.
Exercise regularly, expending at least 3,500 kilocalories of energy a week. Walking 110 minutes a day or doing the equivalent of other activities such as gardening, or doing more vigorous exercise for a shorter time, can bring your level of physical activity up. But any physical activity done with regularity has benefit: walking just half an hour a day gives you half of the "years younger" that optimal amounts of general physical activity provides.

Make yourself strong. Do strength-building exercises, such as weight lifting, three times a week for at least 10 minutes. These exercises are particularly important for women because they help maintain bone density.

Build stamina. Do stamina-building exercises that boost your heart rate and aerobic intake for at least 20 minutes three times a week. You should exercise vigorously enough to raise your heart rate to 70% of the maximum for your age group, or to break a sweat.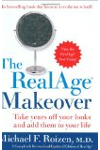 Few things speed the aging process like chronic stress. It's like adding fuel to an already capable fire. So take a few minutes to undo the damage.

In a small study of middle-aged women, all it took was 14 minutes of vigorous exercise each day to protect cells from the aging effects of stress. You could knock that out with just a brisk mile-and-a-half walk each day.

Sweatin' Away the Oldies: When researchers examined a group of women's telomeres -- those little end caps on chromosomes that reveal a person's rate of aging -- only the women who weren't regular exercisers showed extra aging. A host of things can accelerate the rate at which telomeres age, including stress. But stress seemed to have no noticeable effects in the women who reported getting at least 42 minutes of exercise over a 3-day period -- or about 14 minutes a day.

Don't Forget to Sweat: But not just any kind of exercise. The antiaging benefits in the study came from sweat-inducing, heart-pumping vigorous exercise. Not a slow stroll through the park. Not a leisurely stretching session. For a vigorous workout, think brisk walking, strong stationary cycling, laps in the pool -- or any type of physical exertion that makes it difficult to hold a conversation. Researchers are not sure why exercise helps protect those all-important DNA end caps, but other studies have suggested that regular exercise may help improve the telomere-protecting effects of an enzyme called telomerase.

Exercise also helps strengthen your immune system, improve your heart health, and boost your mood.
Exercise improves blood flow to the muscles, and makes your bones, tendons and ligaments stronger, too. Watch as I discuss the importance of exercise, and how walking is an exercise everyone can do successfully.
The natural aging process slows down all of the systems of the body, but exercise will keep you from slowing down or aging as fast. I have literally seen individuals who have never exercised begin practicing this root and it had transformed their lives. They find that they not only have more energy, but they are optimistic, strong, look and feel better, and have a new life they never could have imagined.

Get moving any way you can, in any direction you can, at any time you can. Exercise is truly the bread of life. Our bodies were created for movement.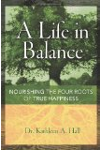 Continue Learning about Aging & Fitness