Sit-ups and crunches are not the ideal way to strengthen the core at any age. The risk to the lower back with repeated forward flexion causes stress to the discs in the spine. The thickness of your spine determines whether you're at greater risk for a herniated disc; thicker spines will produce more pressure in the discs.
Even if you have a thinner spine, if you do a lot of repetitive movments like crunches or sit-ups, it's just a matter of time before you experience damage to discs.

Better ways to both create strength in the core and reduce risk of injury to the lower back are bracing types of exercises. These include stabilization exercises like the plank as well as many strength training exercises. Walking in water provides plenty of resistance for the core without adding unnecessary stress to the discs in the lower back. Walk forward and backward as well as take side steps against resistance of the water.

Beware of any type of exercise within the first hour of waking. Your discs plump overnight and the increased pressure puts you at risk for back injuries with exercise before the fluid has dissipated. After the first hour you're safe to exercise.
You can do a variety of sit-ups depending on your strength and flexibility. Because of the strain that can be placed on the back with other variations, the following are the only types we recommend for older individuals:
Partial sit-ups for beginners -- Lie on the ground with your hands behind your head and your knees flexed. Push your lower spine toward the ground, but do not raise your shoulder blades off of the ground. Twenty of these should be a good initial goal.
Parallel sit-ups (advanced) -- Start in the same position as with partial sit-ups, but instead of placing your hands behind your head, extend your arms parallel to your upper legs (knees up and feet flat on the floor). Raise your upper body, keeping your arms parallel to your upper legs until your elbows are at the height of your knees; repeat until you start to become fatigued. Twenty of these is a good initial goal.
Inclined sit-ups (advanced) -- This relatively difficult exercise is done on an incline. The key is to have your knees flexed and something (or even someone) holding your knees down. Then, while keeping your back straight, bring your chest toward your knees. Perform this exercise slowly, if possible, for a better and more difficult workout. Again, 20 is a good initial goal.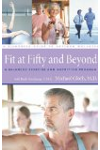 Continue Learning about Aging & Fitness