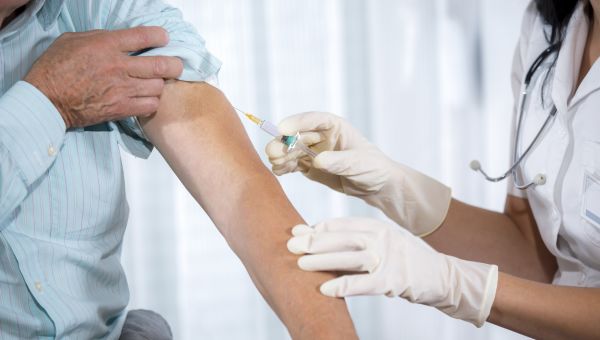 Super Dose Vaccines for Seniors
When Robert De Niro, Michael Douglas, Morgan Freeman, and Kevin Kline joined forces in
Last Vegas
, an old man's version of
The Hangover
, they proved that experience and talent can't protect you from sickening Viagra jokes. But a high-dose
flu
vaccine can protect that same over-the-hill crowd from influenza. That's really good news because this pretty sickening virus is especially tough on those 65 and older. Seniors account for 90% of deaths related to the flu, even though they're far more likely to get inoculated than younger folks. Almost 70% of people 65 and older get their
shots
, while only around 26% of those 18-49 do.
So if you're 65-plus, how can you increase your chances of dodging the flu this season? Try the high-dose trivalent vaccine; it covers three types of flu and delivers four times as much vaccine as the standard trivalent inoculation. The result: It increases protection against the flu by 24%. This is important because standard flu vaccines aren't all that effective among 65-plusers. Against last year's most virulent H3N2 infection, the standard trivalent vaccine was only 9% effective—and overall it was only 27% effective. So boosting the vaccine's fighting power to close to 50% is a huge health bonanza for seniors. (Among younger folks the standard shots are 70-90% effective.)
Another option for 65+? A standard quadrivalent vaccine that protects against four strains. Talk with your doctor about your best option and then get your shot as soon as the vaccine is available.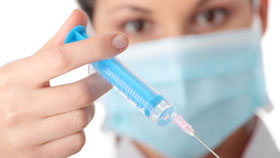 Vaccines are developed using either dead strains of a disease, weakened strains, or strains of a different disease that can confer some immunity. As adults we may need a booster of the vaccine we received years ago to remain immun...
ized. Travelers may receive vaccines either as a condition of entry to a country, or on recommendation of health officials. Generally there is little or no reaction to a vaccine, but in some cases the vaccine may cause either a rare allergic reaction or a temporary, mild illness. A few vaccines are not safe for pregnant women, so be certain to let the health care provider know if you are or may be pregnant. Learn more about adult vaccinations from our experts.
More