Peter L. Benson, lead researcher of one of the largest studies on adoptees says that, "Quiet, open communication about adoption seems to be the key" to helping kids thrive and take their adoption in stride.

Your child needs to know he can come to you in ease and comfort with any question and at any time. Your child always needs to hear information about his past from you in a context of love and commitment.

Reassure your child that his feelings -- whatever they may be -- and quest for information about his past are normal. Stress that you will do whatever you can to fill in those details. And thank him for asking!

That kind of calm, reassuring helpfulness -- letting the child know you're there anytime and there's nothing he should ever feel uncomfortable about asking -- helps keep him coming to you for those crucial talks and clarifications.

Sometimes the right book can help open the dialogue. Tell Me Again About the Night I Was Born by Jamie Lee Curtis or Over the Moon by Karen Katz are wonderful, but there are dozens more. Find one that matches your views, your situation and your child.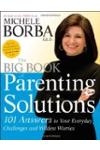 Continue Learning about Adoption