The circumstances that led to adoption will likely impact a child throughout his or her life in some way. Adoption occurs after a loss, so children tend to be sensitive to loss and grief. Other emotional issues that are common in children that are adopted include rejection/abandonment, guilt/shame, identity, intimacy, and control.
Adopted kids turn out just fine, according to one of the largest studies ever conducted on adoption. It was conducted by the Search Institute and is called Growing Up Adopted. The study included over 880 adolescents who were adopted as infants.
What's more, 55% of the adopted teens reported high self-esteem and self-understanding compared with 45% of those teens not adopted.
Their acceptance about their adoption was reflected in their response to the question: "Which of the four different ways young people might feel about adopted is most like you?"
Here are their responses:
68%: "Being adopted has always been easy for me."
15%: "Being adopted used to be hard for me, but now it's easier."
12%: "Being adopted used to be easier for me, but now it's harder."
5%: "Being adopted has always been hard for me."
This research should put your mind a bit more at ease if you've ever had that gnawing concern as to how adoptees turn out. Remember all kids need loving, safe homes and that's what you're providing.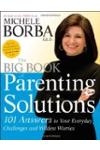 Continue Learning about Adoption