The emphasis on control in the classroom serves the purpose of managing classes that are too large. But your child's best interests are served by teaching him to think for himself, to learn to trust his inner knowing -- to be self-reliant. Success in the real world depends more on being able to think for oneself than on being able to sit still and memorize facts. On a much larger scale, the atrocities of Nazi Germany can, in part, be attributed to a nation that did not permit its citizens to think for themselves. On a smaller scale, you want your child to be able to think for himself as he becomes a teenager and is subject to strong peer pressures. For these reasons, as a parent you want to encourage your child's ability to think for himself. You will also want to advocate to teachers and school administrators that this capacity be appreciated.

There is a cultural element in your child's being labeled as oppositional or defiant. Ours is a culture that values teaching children conformity and compliance over self-reliance. This clashes with the tendencies of children with attention deficit hyperactivity disorder (ADHD), who are often perceived as sensitive and charismatic (sometimes even the class clown). In tightly controlled classrooms, this charisma might be interpreted as defiance, and your child might be subjected to punishment and humiliation, which can then provoke actual defiance.

The increasing rates of diagnosis of ADHD may point to a failing in our educational system rather than a medical problem in your child. The terms oppositional and defiant are relational terms. One can only defy another person; it can only happen in a relationship, not in isolation. Therefore the labels may also be pointing to that which is being defied -- in this case, very possibly the teacher, school, or overall educational system.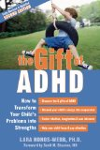 Continue Learning about ADHD