Although procedural learning (learning a skill that requires practice, like riding a bike) will require more from you than simple consequences for bad behavior, you can consider it a long-term investment in the health and happiness of you and your child with attention deficit hyperactivity disorder (ADHD). While consequences work in the short term, they don't teach the required skills your child needs to succeed in many different environments. Once your child learns the basic approach of gathering information, building skills, problem solving, and practicing, he can apply these to school, sports, and friendships and maintain high levels of motivation and persistence.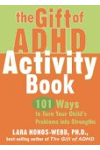 Continue Learning about ADHD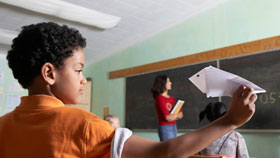 Whether you refer to it as Attention Deficit Disorder (ADD) or Attention Deficit Hyperactivity Disorder (ADHD)it's the same disorder. Impulsive behavior, hyperactivity, difficulty concentrating are symptomsand children and adults ...
can have them. Can't sit still, can't finish projects, always forgetfulthese are also part of the pattern. With medications and therapy, it's possible to control these impulses and live a more normal, productive life.
More