Central to the Montessori method of teaching is the understanding that, for children, learning requires physical movement. A child's mind is not yet fully rational and abstracted from her body, and she learns through action and moving in the world. As Maria Montessori writes about physical activity, "Everybody admits that a child must be constantly on the move. This need for movement, which is irresistible in childhood, apparently diminishes with the development of inhibiting forces at the time when these, by entering into a harmony with the motor impulses, create the means for subjecting them to the will." This emphasis on allowing movement and offering sensory-based tasks as methods for learning is ideally suited to the child diagnosed with attention deficit hyperactivity disorder (ADHD).

Also implicit in the Montessori method is that individualized instruction that involves lots of movement may prevent the symptoms of ADHD from plaguing a child throughout her life. Maria Montessori seems to imply in this quotation and in other writings that if a child is allowed to learn through individualized attention and movement, she will internalize and develop the "inhibiting forces" that are the basis of discipline and concentration. Many authors have characterized ADHD as a failure to inhibit oneself. This line of reasoning leads to the radical and troubling possibility that the high rates of ADHD symptoms could be caused in part by educational methods that do not allow the full expression of the need for physical activity. If children are prohibited from meeting their need for movement, they may not enter into "harmony with the motor impulses"-- which Montessori argues is the very means for "subjecting them to the will" and learning how to inhibit themselves.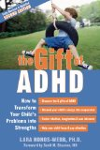 Continue Learning about ADHD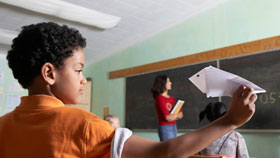 Whether you refer to it as Attention Deficit Disorder (ADD) or Attention Deficit Hyperactivity Disorder (ADHD)it's the same disorder. Impulsive behavior, hyperactivity, difficulty concentrating are symptomsand children and adults ...
can have them. Can't sit still, can't finish projects, always forgetfulthese are also part of the pattern. With medications and therapy, it's possible to control these impulses and live a more normal, productive life.
More