Given the theory that attention deficit hyperactivity disorder (ADHD) is a brain disorder, it makes sense that a drug that alters brain functioning would be the cure. Nevertheless, as a parent, you will likely find the decision about whether or not to use medication to be a difficult one, leaving you with nagging doubts no matter which choice you make. Whether you choose medication or not, finding and focusing on your child's gifts will be an important way to encourage positive change in your child.

As a parent, you will have to make your own decision, in collaboration with your child's psychiatrist, taking into consideration the costs and benefits of medicating your child. If your child is currently on medication and you are interested in taking your child off the drugs, you might wish to consult an important resource, Your Drug May Be Your Problem: How and Why to Stop Taking Psychiatric Medications, by Peter Breggin with David Cohen.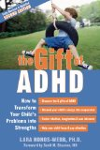 The only way to know if a child should take medication for attention deficit hyperactivity disorder (ADHD) is to have them evaluated by a doctor. The decision to treat a child for ADHD often comes after a lengthy evaluation, where your child's school, social, and behavioral experiences are assessed.

At times, a child may experience difficulties in one of these areas due to external factors that do not include ADHD. Perhaps you and your partner have been fighting frequently or the child has been bullied at school. If you cannot identify reasons your child might have behavior problems, like trouble paying attention or hyperactive behavior, contact a professional. A psychologist, pediatrician, or child psychiatrist can help you determine whether your child has ADHD and decide on an appropriate course of treatment.
Continue Learning about ADHD