ADHD is one of the most researched areas in child and adolescent mental health disorders. However, the precise cause of the disorder is still unknown. Available evidence suggests that ADHD is genetic. It is a brain-based biological disorder. Low levels of dopamine (a brain chemical), which is a neurotransmitter (a type of brain chemical), are found in children with ADHD. Brain imaging studies using PET scanners (positron emission tomography; a form of brain imaging that makes it possible to observe the human brain at work) show that brain metabolism in children with ADHD is lower in the areas of the brain that control attention, social judgment, and movement.
We know that attention deficit hyperactivity disorder (ADHD) is a brain disease. While some behaviors and habits might increase ADHD symptoms, ADHD is primarily genetic in origin. This means that if your parent or sibling has ADHD, you are more likely to have the disorder than other people whose relatives do not have the condition.

So how do we pass ADHD on? Well, brain size might be a key component. One study found that young people with ADHD had smaller brains than their peers. Experts also believe that the executive functions of the brain are associated with ADHD. Executive function includes areas of the brain responsible for getting work done, regulating feelings, communicating, solving problems, and other tasks. These areas of the brain work different in people with ADHD. Thankfully, stimulant medications can help. These drugs directly impact the executive functions of the brain, helping people with ADHD succeed.



In the brain of a child with attention-deficit/hyperactivity disorder (ADHD), something is preventing the neural networks from being pruned. So, like an untended garden, those neural connections get overgrown and tangled.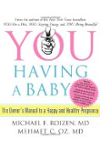 Continue Learning about ADHD