To show your child with attention deficit hyperactivity disorder (ADHD) that he can depend on you, try the following activity. Think of a term of affection that you used when your child was a newborn or some other term that evokes the intense sensitivity of your child's inner world and level of development. Schedule an hour or make it a regular occasion where you cater to your child's highly sensitive nature. Call your child the nickname that evokes her complete dependence on you and others for care, and do what it takes to let her know you will protect her from the harsh realities of the world for this short time. Let her be a shrinking violet; don't push her into the world or egg her on to solve her problems or become a better person. Convey to her that you are her fierce protector and offer comfort in a way that is familiar to her. It might be sharing a cup of cocoa and talking about her feelings or cuddling up and watching a favorite movie. Create a gesture that can become a tradition or regular activity that shows how much you realize she sometimes needs to retreat from the demands of the world.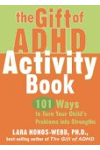 Continue Learning about ADHD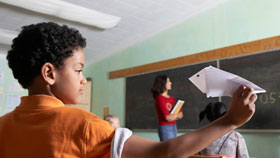 Whether you refer to it as Attention Deficit Disorder (ADD) or Attention Deficit Hyperactivity Disorder (ADHD)it's the same disorder. Impulsive behavior, hyperactivity, difficulty concentrating are symptomsand children and adults ...
can have them. Can't sit still, can't finish projects, always forgetfulthese are also part of the pattern. With medications and therapy, it's possible to control these impulses and live a more normal, productive life.
More