Coping with your feelings if you have a child with ADHD
If you have a child with attention deficit hyperactivity disorder (ADHD), while it is predictable that at times you will feel hopeless, helpless, angry, frustrated, and filled with despair, it is also important that you find effective strategies for coping with these feelings. Validate and honor these feelings, but learn not to become overwhelmed by them. For example, if you have to face yet another teacher making complaints about your child's behavior in class, you may feel a sense of despair clouding your mind.
But you don't want to repress the feeling and pretend everything is okay. Neither do you want to just give in to it, go to bed, and pull the covers over your head. You, too, can surf it out. You will find that when you allow yourself to feel the despair and let it peak in intensity, it will subside.
When you feel despair or hopelessness to its full power, you may find that the experience not only lessens the emotion but transforms into a radically different experience. Psychologist Alvin Mahrer calls this transformation of fully experienced emotion "the deeper potential of experiencing."
Dealing with other people's attitudes towards your child with ADHD
As you come to appreciate your ADHD child's gifts, you may find yourself continually frustrated by how little your new perspective is shared in the real world. There are three strategies for coping with others' attitudes toward your child. One is to transform your own negative emotional responses toward others' rejecting attitudes. Another is to become an advocate for your child in mental health and educational settings. Another is to find alternative treatments and educational settings that respect your child's difference as a gift.
All of these strategies include your remaining active in your efforts to cope with your child's diagnosis of ADHD. The worst thing you can do is to give up and give in to feeling hopeless and helpless, which can lead to depression and lessen your child's likelihood of improvement. And recent research has found that children diagnosed with ADHD have a poorer response to medication when their primary care provider reports depressive symptoms: "Our findings suggest that consideration of parental psychological adjustment may be key when treating children with medication Initial screening of parents for depressive symptoms, followed by treatment for those who are at least mildly depressed, might result in more children with ADHD showing excellent response to treatments that are medication based."
These findings suggest that when you feel hopeless it is important for you and for your child's recovery that you seek treatment for yourself. These findings also indicate a powerful truth about your child's symptoms: your own level of functioning dramatically affects your child's symptoms. However, by remaining active in your coping efforts, you have the power to prevent depression.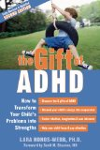 Continue Learning about ADHD