You can help your child understand his sensitivity to others by describing it to him as "emotional contagion." Like a cold or a flu, other people's emotions can be caught, and your child is especially susceptible to catching them. This doesn't mean he's disabled or disordered -- it simply allows him to understand others in a different and deeper way.

The steps to transforming this sensitivity into a gift are the following: (1) help your child become aware of the emotion he feels; (2) help him figure out whose emotions he is picking up; and (3) help him communicate his sensitivity to the person. There are also some strategies for helping your child protect himself from being too sensitive.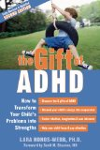 Continue Learning about ADHD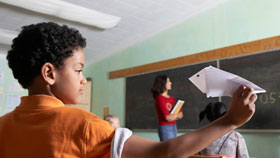 Whether you refer to it as Attention Deficit Disorder (ADD) or Attention Deficit Hyperactivity Disorder (ADHD)it's the same disorder. Impulsive behavior, hyperactivity, difficulty concentrating are symptomsand children and adults ...
can have them. Can't sit still, can't finish projects, always forgetfulthese are also part of the pattern. With medications and therapy, it's possible to control these impulses and live a more normal, productive life.
More