Stimulant medications for ADHD
Under medical supervision, stimulant medications are considered safe. Stimulants do not make children with ADHD feel high, although some kids report feeling slightly different or "funny." Although some parents worry that stimulant medications may lead to substance abuse or dependence, there is little evidence of this. (This answer is based on the source infromation from the National Institute of Mental Health.)
Alternative treatments for ADHD
Alternative treatments for attention deficit hyperactivity disorder (ADHD) do exist and may be a satisfactory option in some cases. These include counseling, support groups, and parent and teacher education about how to best manage children who have the condition. Additional alternatives are being studied and may be recommended in the future. In many cases, however, medication may be required for best treatment of symptoms.
Stimulant medications are safe for children with ADHD as long as they are prescribed by a medical professional such as a pediatrician, child developmentalist, or psychiatrist. Also these medications are given according to the child's weight and age. The child is followed up by their doctor to make sure there are no side effects occurring.
From time to time, a new article or book promotes an alternative attention deficit hyperactivity disorder (ADHD) treatment. Here are a few recent examples:
Biofeedback
Allergy treatments
Dietary restrictions
Yeast infection treatments
Vitamin and mineral supplements
Herbal treatments
Research has not proven the benefit of any of these. So before trying these or other alternative treatments, learn as much as you can about the science behind them. Research options at www.nccam.nih.gov, the National Center for Complementary and Alternative Medicine. Then talk with your doctor and make an informed choice.
Medication and ADHD
According to the American Academy of Pediatrics, medications have proven themselves to be more effective than psychotherapy alone in treating the symptoms of ADHD. The key word there being "alone." Many children respond best to a combination of therapies. Medications must be given to provide adequate coverage when the child needs to focus and pay attention, such as during school hours. It should then taper down to allow the child to sleep properly.
Alternative therapies for ADHD
There are many therapies, both "standard" and "alternative" for ADHD. Standard therapies that have been shown to be effective include medications (mainly stimulants), behavioral therapy and parenting therapy. Alternative therapies that have been tried include art therapy, biofeedback, acupuncture and more. Unfortunately, none of these therapies have been shown to be effective.
Non-stimulant medications are used to treat attention deficit hyperactivity disorder (ADHD), although stimulant medications are much more commonly prescribed. Both stimulant medications and non-stimulant medications affect your brain chemistry, changing the ways that your brain cells communicate with each other. This helps to reduce ADHD symptoms, including impulsive behavior, hyperactivity, and trouble focusing and paying attention.
Why do people take non-stimulant medications? Some people simply respond better to non-stimulant medications. The stimulant medications don't work very well for them. For other people, stimulants may cause intolerable side effects. At times, people cannot take stimulant medications because the drugs cause a bad reaction with other medications they may be taking.
Although stimulant medications are usually the first choice for treating ADHD, other medications can also be tried. Sometimes, nonstimulant drugs, like Strattera (atomoxetine), antihypertensives, and some types of antidepressants, like Wellbutrin (bupropion) can also treat your ADHD with fewer side effects. Talk with two specialists before starting any drug whose duration of use will exceed three days, or certainly if it exceeds 20 days.
Treating ADHD with medication
The research indicates that medications are effective in reducing attention deficit hyperactivity disorder (ADHD) symptoms. While many parents are aware of the growing concerns about side effects, it remains true that for some children, medication allows them to function much more easily and effectively.
Strength-based therapy approach
ADHD can also be treated by a strength-based approach with a therapist who helps you find and focus on your gifts.
Each day you have the choice to define yourself by strengths or weaknesses. By focusing on gifts you will gain motivation and confidence for overcoming ADHD. If you focus on deficits, you'll get more deficits. If you focus on gifts, you'll get more positive results. Imagine defining a person as creative, enthusiastic, imaginative, intense and insightful with unlimited potential to change his brain through effort. How will that person fare compared to one whose identity is defined by a deficit disorder?
What if you defined yourself by what you are good at rather than by what you are not good at? What if you asked, "What went right?" What if you believed that those talents that came as easily to you as falling off a log were your greatest gifts? Can you imagine the momentum you would generate if you called yourself or your child "innovative problem solver" rather than "stinks at math"? It seems easy to believe that the motivation and confidence you gained by defining yourself or your child by his or her gifts would make it easy for your child to plow through weaknesses – lack of focus, difficulty paying attention to details, impulsiveness, lack of stick-to-it-iveness.
In my work with people, I combine a strength-based approach with coaching, play therapy for kids, parent coaching, and emotional facilitation to build emotional intelligence and overcome impulsivity and stress management.
Alternative treatments for ADHD
Alternative treatments for ADHD are increasingly available. These resources offer a great deal of hope to parents and can be used in addition to or in place of medication, if appropriate. These available resources may also make your job more difficult, as you have to consider the time, money, and energy they require. Unfortunately, the research on alternative ADHD treatments is not strong enough to offer clear recommendations based only on the empirical evidence. Given that the research is not extensive on even the standard medical treatment, it's not surprising that there is even less research on alternative treatments. Consequently, it can be difficult to decide which treatments to try.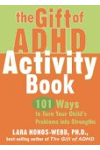 Continue Learning about ADD/ADHD Treatment