Below are some quick tips to help your child with attention deficit hyperactivity disorder (ADHD) handle stress:
The fastest way to reduce stress is to practice deep, relaxing breaths. Teaching your child simply to pay attention to his breath can begin the process of relaxation.
A simple practice of meditation in which your child focuses his attention on a relaxing phrase or word for ten minutes a day can serve the dual purpose of helping him to relax and actually building your child's capacity to pay attention. Just like your child can build muscles by lifting weights, so can he build his attention, by daily practice.
You can help your child practice physical relaxation by tensing and releasing his muscles. It can be as simple as reminding him to raise his shoulders to his ears for five seconds and then release. Next, he can tense his hands into fists and then release. Move through each of the major muscles one at a time. This will help him begin to learn to control his level of physical stress.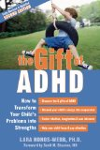 Kids with attention deficit hyperactivity disorder (ADHD) can easily become overloaded by stress. You can help reduce their stress by teaching stress management skills, such as eating nutritious meals, exercising regularly, and learning relaxation techniques.

Help your child cope with stressful tasks that seem overwhelming by breaking them down into small, manageable steps. Practicing in advance can help your child manage better in stressful situations such as making an oral presentation in class. If you feel your child is being overly stressed, have her take a break and do something enjoyable, such as listening to music.

Continue Learning about ADD/ADHD Treatment