The ancient Asian therapy of placing tiny needles into specific areas of the body for countless purposes—from stemming chronic pain to smoking—is one of the most popular complementary and alternative medicines (CAMs) in the United States. And it's also one of the most regulated.

Thousands of physicians practice acupuncture, and they need no additional licensing in any state. Acupuncturists without a medical degree require licensing in all but eight states, which entails training and passing an exam. Some states also require a hands-on exam. About 16 states require a degree from a school accredited by the Accreditation Commission for Acupuncture and Oriental Medicine, and the other 26 states require three years or 1,800 hours of training.

In about 12 states, your doctor must refer you to the services of an acupuncturist before insurance will consider paying for it. To find out what your state requires, check the National Certification Commission for Acupuncture and Oriental Medicine Web site at http://www.nccaom.org.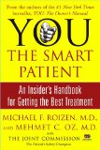 Continue Learning about Acupuncture