Acupuncture has many benefits such as pain reduction, but overall it helps to lower cortisol, which prevents inflammation and keeps the body healthy. Watch as integrative medicine expert Tasneem Bhatia, MD, explains why she recommends acupuncture.
It may sound counterintuitive, but one benefit of sticking needles in your skin can be relief from pain. Find out how acupuncture can quell pain -- and more -- by watching this video featuring licensed acupuncturist and Chinese Medicine expert Phil Veneziano.
Licensed Acupuncturist Janet Tsai explains some of the health benefits of acupuncture. Watch Janet Tsai's video for tips and information on acupuncture and herbal treatments.
Not only does acupuncture provide pain relief and improve function for individuals with problems such as osteoarthritis (the "wear and tear" arthritis), but many healthcare professionals confirm that acupuncture is an effective complement to standard medical treatment for some problems. In the field of dermatology, acupuncture has been reported to be beneficial for the treatment of acne, psoriasis, atopic dermatitis, and hives, among other skin problems associated with stress. Acupuncture may be useful when combined with conventional therapies to treat addiction, headaches, menstrual cramps, tennis elbow, fibromyalgia, myofascial pain, osteoarthritis, lower back pain, carpal tunnel syndrome, and asthma; and to assist in stroke rehabilitation.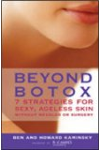 Continue Learning about Acupuncture