Acupuncture is thousands of years old and can be used for many types of pain. It is an accepted complementary treatment for arthritis, back pain, fibromyalgia, and many other types of chronic pain. Objective trials show a response in many cases and when there is a response with these alternative therapies it is often dramatic. However, it may be a little hard to predict which person will respond. Quite honestly, you will not know whether acupressure or acupuncture works for you until you try it. I do suggest that you choose a qualified acupuncturist, and do not hesitate to ask about that person's experience and training.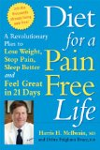 I think it often does. However, it has not been scientifically proven to help. That is often due to the acupuncture studies in headache not being scientifically sound in their design, rather than the results. You cannot truly "double blind" an acupuncture study, and it is important to have a true control group when evaluating whether a treatment is actually effective.
The short answer to this question is yes. Acupuncture is a common treatment for different types of pain conditions. To date there have been thousands of articles written about acupuncture and pain that are catalogued by the US National Libraries of Medicine. Certainly, not all published studies of acupuncture are of the best quality, but in the last few years many excellent studies have shown that acupuncture is effective in treating conditions such as migraine, low back pain, and different types of osteoarthritis. These studies have been so effective that they have convinced countries such as Germany to cover acupuncture in their national health system for these types of pain.
That said, every patient is unique and exactly how they will respond will differ. The best option for patients with pain is to consult with a licensed acupuncturist about what benefits the treatment may offer for them.
Acupuncture is highly effective for relieving pain of many kinds. Acupuncture, which utilizes slender needles to stimulate various points on the body, actually works directly on the nervous system. Pain from injury, chronic types of pain, and pain from various origins often respond very well to acupuncture.
Continue Learning about Acupuncture