Lincoln Hospital in New York City has been treating drug addicts with a combination therapy of acupuncture and counseling; more than 60 percent of patients stay in the acupuncture rehab program for longer than three months. The program at Lincoln Hospital is used as a model in more than 400 detoxification programs in the United States and Europe.

In a study published in the Archives of Internal Medicine, researchers found that inserting acupuncture needles into the ear--when combined with conventional treatments--may help fight cocaine addiction. Arthur Margolin, a research scientist at Yale University in New Haven, Connecticut, and his colleagues looked at 82 cocaine-abusers who were also addicted to heroin and were on a methadone maintenance program to treat that addiction. The study subjects were randomly assigned to one of three groups that underwent five treatments a week for 8 weeks. One group had auricular acupuncture, which is a widely used treatment for cocaine addiction approved by the National Acupuncture Detoxification Association, in which needles are inserted into various points of the ear. The practitioner tries to influence various parts of the body with the corresponding points in the ear. These needles are left in for up to an hour. Other points on the body or ear may be added, depending on the practitioner's discretion. The frequency of visits depends on the person and severity of addiction.

A second 'control' group received acupuncture in areas not commonly used for the treatment of a disorder, and a third 'control' group viewed a relaxing videotape of nature scenes accompanied by soothing music, but had no acupuncture.

Of the 52 people who completed the treatment, researchers concluded that those treated with auricular acupuncture were less likely than people in the control groups to show evidence of cocaine use during the study. During the final week of the study, almost 54 percent of the acupuncture group were able to provide three consecutive cocaine-free urine samples in contrast to only about 24 percent of those in the needle-insertion control group and less than 10 percent of those in the relaxation control group.

Because cocaine addiction is a "multi-faceted disorder," researchers concluded acupuncture should one part of a multi-faceted treatment program, including psychological treatments.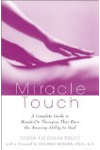 Continue Learning about Acupuncture