Acne treatments work by reducing oil production, speeding up skin cell turnover, fighting bacterial infection or doing all three. Start by washing problem areas with a gentle cleanser and warm water two to three times a day. Avoid over-washing as this causes further skin irritation.

Over-the-counter ingredients that can help to resolve acne pimples include benzoyl peroxide, salicylic acid, resorcinol, sodium thiosulfate, and sulfur. Topical preparations such as retinoids (medications derived from vitamin A), azelaic acid, lactic acid, glycolic acid, salicylic acid, and benzoyl peroxide are frequently prescribed for acne. Benzoyl peroxide reduces oil production and has antibacterial properties but can leave the skin dry and flakey if precautions are not taken. Resorcinol, salicylic acid and sulfur, as well as prescription retinoids, have been shown to effectively reduce blackheads, whiteheads and the inflamed acne nodules. When there are large cysts on the upper parts of the body and face, these topical treatments may be combined with an antibiotic.

For tough cases of acne, antibiotics (oral and topical) are often used. Some antibiotics, including erythromycin, clindamycin, and tetracycline, have both antibacterial and anti-inflammatory properties and are often prescribed for daily use over a period of time (usually four to six months). Because antibiotic resistance is an increasing problem among those with acne, talk to your doctor about the course of treatment. Many physicians prescribe antibiotics only when they are necessary and make the treatment course short.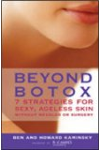 Continue Learning about Acne Treatment