There are many different ways to treat acne. Prescription oral medications including antibiotics or a vitamin A derivative can help some people. Topical creams that include benzoyl peroxide, antibiotics, or vitamin A derivatives work for most people. Hormonal type treatments may be appropriate for some women with acne. In addition there are several in-office procedures that can help. These include chemical peels, microdermabrasion, photodynamic therapy, and a special photo pneumatic laser device. Acne scarring is best treated with lasers, such as fractionated resurfacing.
No single treatment regimen works for every patient, so visit your dermatologist to find out what can work best for you!
There are a number of medical options for treatment of acne. They include chemical peels and microdermabrasion, as well as laser and light therapy. These treatments are typically considered after medication and topical treatments are attempted. You should consult a dermatologist for more information.
Again, acne is a complex condition and every single case is different, so it is difficult to describe a general treatment. The doctor has to look at a patient's skin in order to diagnose and treat it properly. Some patients can not tolerate oral medications or have sensitive skin that simply can not handle topical retinoids. Some try these things and still need more help. I frequently utilize one of the following treatments to enhance or hasten the effects of gold-standard medications.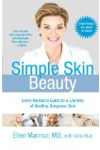 Continue Learning about Acne Treatment