A v-beam laser (which is actually made to target blood vessels) and intense pulsed light treatments both act by killing off P. acnes bacteria, shrinking the sebaceous glands and reducing the number of inflammatory neutrophils in the follicle. It may even be that the liquid nitrogen spray on some lasers, used as a cooling mechanism, might kill off P. acnes in the follicle.
The same photodynamic therapy (PDT) used to treat pre–skin cancers can be effective in killing P. acnes bacteria and treating inflammatory acne. Aminolevulinic acid (ALA) is applied to the skin and is absorbed by the bacteria. Then a special blue light (multiple BLU-U) activates the acid and causes a chemical reaction that destroys the illuminated bacteria and shrinks oil glands.
From a patient advocate standpoint, it is important to know that many doctors have only one laser. So they have no choice but to use it, whether or not it is the most effective one for the job at hand. Before getting any laser treatment, look at the laser chart which explains each laser and its specific function. Some lasers, like the Vbeam are meant to affect blood vessels, while Fraxel is best for resurfacing and deep exfoliation.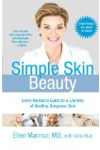 Continue Learning about Acne Treatment