There are several over-the-counter topical medications that you can try to treat the acne on your own. These work by drying up the oil and killing bacteria on the skin. They also promote cell turnover which rids the skin of dead skin cells. You should consult a dermatologist for more detailed information.

Acne medication is a very big business, and that is a great thing, since drugstore aisles are filled with effective acne antidotes. Besides prescription retinoids and over-the-counter salicylic acid products that keep pores unplugged, sulfa medications (such as medicated pads and prescription cleansers) work to kill bacteria and calm inflammation. Benzoyl peroxide (in a concentration of 4% to 8%) is both an antibacterial and a keratolytic, so it dissolves the obstruction in the pore and kills off bacteria.
New at-home (over-the-counter) LED light gadgets claim to kill P. acnes bacteria with heat, like the light sources doctors use. These are far less powerful, but basically they microwave the bacteria. They do work, up to a point. If you have a more serious acne problem than one or two pimples, this method is not going to be enough. It could be a great way to augment your treatment.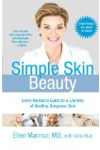 Continue Learning about Acne Treatment

Acne treatments vary, depending on the severity of your acne. Many teenagers and adults can control mild acne with over-the-counter topical solutions, like acne cream and salicylic acid products that loosen blackheads and whitehea...
ds, clearing clogged pores. For more severe acne, dermatologists may recommend prescription medications, or even an in-office procedure such as a chemical peel or laser treatment. Learn more about acne treatment with expert advice from Sharecare.
More