Doctors can prescribe oral or topical treatments for acne, and can also suggest more progressive solutions such as chemical peels and light therapy. You should consult a dermatologist for more information.

Doctors urge anyone with moderate to severe acne not to go it alone. See a dermatologist who can help put together an individualized plan of attack. There is a world of medical options available to treat and control the condition, and there is no reason to suffer. Trying to treat acne yourself, even with the excellent OTC products out there, is frustrating and futile when the condition is serious. The gold standard of acne treatment is topical and systemic medications. We start with these, and if they do not provide the desired results, a doctor can offer other solutions, like chemical peels and laser treatments. A dermatologist who treats someone immediately with lasers or peels, without starting that patient on medications first, is not providing the best treatment for acne. Peels and lasers are a great addition to, and can accelerate the impact of medications but should be considered the primary prescription only if a patient cannot tolerate antibiotics, Accutane, or topical retinoic acid.
Here are the common courses of action that a dermatologist will use to treat acne. Every acne condition is as unique as the patient who suffers from it, so a skilled doctor will individualize the treatment - often combining a few of the following therapies - to achieve the best results with the fewest side effects.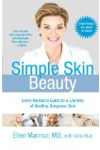 Continue Learning about Acne Treatment

Acne treatments vary, depending on the severity of your acne. Many teenagers and adults can control mild acne with over-the-counter topical solutions, like acne cream and salicylic acid products that loosen blackheads and whitehea...
ds, clearing clogged pores. For more severe acne, dermatologists may recommend prescription medications, or even an in-office procedure such as a chemical peel or laser treatment. Learn more about acne treatment with expert advice from Sharecare.
More