While blemishes on your derriere may seem out of place, acne can appear any where on your body that has oil glands. And when underwear covers up those glands and rubs your skin, tiny, embarrassing pimples can erupt.
This content originally appeared on
doctoroz.com
Continue Learning about Acne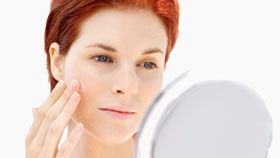 Acne is an inflammatory condition of the skin. Learn from our experts on the difference between whiteheads, blackheads and bumps and how to cope with the stress of acne.