Proper skincare each day is important in managing acne and preventing flare-ups, but avoid scrubbing your skin. Cleansing your skin gently twice a day helps to remove dirt and other irritants that can trigger acne. Use your fingertips as you wash your face. Avoid harsh scrubbing as this can irritate the skin and remove the membrane that covers acne pimples. Once the membrane is removed, the skin bacteria can spread to other parts of your face, neck, and body, causing your acne to worsen.

Continue Learning about Acne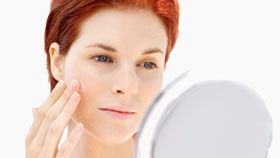 Acne is an inflammatory condition of the skin. Learn from our experts on the difference between whiteheads, blackheads and bumps and how to cope with the stress of acne.