An acne nodule is a very large pimple. Acne nodules are similar to acne cysts but are set deeper in the skin and are not open at the top. They get large because bacteria trapped inside an oil-clogged pore multiply and spread out. This makes the tissue around the pore, swollen, red, and painful. Acne nodules can get as large as a nickel.
Continue Learning about Acne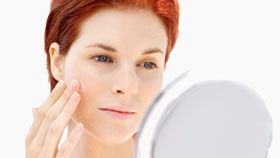 Acne is an inflammatory condition of the skin. Learn from our experts on the difference between whiteheads, blackheads and bumps and how to cope with the stress of acne.