Acne usually affects those areas of the body with the greatest number of sebaceous glands (the neck, face, chest, upper back and upper arms). The acne starts when blocked pores on the skin produce a whitehead. If the pore stays open and traps dirt, the top surface of the plug may darken, causing a blackhead. When the blocked pores become infected or inflamed, it causes a pimple or raised red spot with a white center. Cysts form when the blockage and inflammation deep inside hair follicles produce lumps beneath the surface of the skin.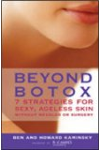 Acne is most likely to appear in the areas of your body with the most oil glands. This includes the face, neck, back, chest and shoulders. Though there are many forms, acne is typically seen as bumps or lesions on the skin. The bumps can be red with white or black tops or heads. Other forms include larger red nodules or cysts.
Acne usually includes a variety of skin inflammations, most commonly pimples, blackheads, and whiteheads. Blackheads are small bumps with little black dots in the center. Whiteheads look similar, but without the black dot. Pimples are usually larger bumps of red, irritated skin with a white center. Depending on the severity of the acne-mild, moderate, or severe-larger cysts and abscesses can also appear. Acne is most commonly found on the face, but can also form on the back, chest, and shoulders.
Acne is associated with the presence of blackheads, pimples, nodules (tender collections of pus deep in the skin that discharge contents to the skin's surface), and cysts (deep nodules that fail to discharge contents to the surface).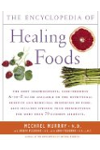 More About this Book
Encyclopedia of Healing Foods
From the bestselling authors of The Encyclopedia of Natural Medicine, the most comprehensive and practical guide available to the nutritional benefits and medicinal properties of virtually everything...
Continue Learning about Acne