Sometimes acne can leave scars on the skin. Scars can be small, deep holes, or wide, shallow indentations. These irregular pits are often called "pock marks," and they can form wherever acne covers the skin-most often on the face, shoulders, and back. Scars usually form only if acne is very severe, but even moderate acne can cause scarring if a person picks at acne blemishes. Although the scars are permanent, treatment options are available to help make them less noticeable.
Acne scars are the marks left behind long after the acne has resolved. Many patients get confused when they develop dark marks or spots thinking these are acne scars. These marks called post-inflammatory hyperpigmentation are not scars and can be treated with topical skin lighteners. True acne scars are depressions, pits or in some cases raised scars called keloids. Acne scars are usually the result of severe forms of cystic acne but can be seen in milder cases. Picking pimples is a major cause of acne scars and should be avoided. The good news is that there effective treatments for acne scars. Depressed or pitted scars can be treated with dermal fillers and lasers. Raised keloid type scars are difficult to treat but may respond to injections of dilute cortisone placed into the scar tissue. The best way to prevent acne scars is to get your acne treated sooner rather than later.
Like most scars, the byproducts of acne are generated by trauma to the skin that leads to abnormal collagen formation. Just imagine how much trauma the epidermis and the dermis goes through with acne: all that bacteria and those toxic free fatty acids destroy collagen, and the new collagen being made to replace it is produced hastily. This results in some shoddy construction, forming bulky raised scars and bumps, and pitted indentations.
Those open indentations are called patulous or atrophic scars, and there are ice pick scars that look like tiny indented slivers on the skin. Hypertrophic scars are raised and sometimes red, keloid scars are even larger bulky bumps of abnormal tissue. Papular scars are white bumps, and they are difficult to get rid of. And there are brown spots, or Post-inflammatory hyperpigmentation, which is common in darker skin.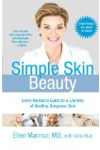 Basically, there are two types of acne scars. Raised scars are the result of increased tissue formation. Depressed, or pitted, scars are the opposite: They indent the skin and are the result of tissue loss.
Continue Learning about Acne