While acne is not a serious medical condition, it can result in permanent scarring and pitting of the skin. Seek medical treatment from a dermatologist for persistent pimples or inflamed cysts to avoid scarring or other damage. If acne or the scars it may have left are affecting your social relationships or self-esteem, you may also want to see a dermatologist to see if your acne can be controlled or scars can be diminished. In rare cases, a sudden onset of severe acne in an older adult may signal an underlying disease. If acne strikes suddenly or without explanation in later years, see your doctor.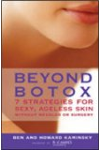 If you are finding that over-the-counter treatments are not working for you, or that your acne is getting in the way of your daily life, you may wish to consult a dermatologist. There are many available treatment options that may be beneficial.
Since treatment options for acne depend on each person's individual case, it is up to each person whether or not to see a dermatologist. For most mild cases of acne, symptoms can be controlled by using soaps and topical creams or gels that are available without a prescription. However, moderate or severe acne may require antibiotics that can only be prescribed by a doctor. If over-the-counter products aren't working, or if acne is extremely painful or widespread, it's probably best to discuss your symptoms with a dermatologist.
Continue Learning about Acne