Popping pimples will not speed up the healing process. In fact, it can lead to bacterial infections which could be far worse than the original acne condition. You should consult a dermatologist for more information about acne.

Popping pimples can be dangerous-if you do it the way most people do it. But if done correctly, it can save you pain (and maybe some embarrassment).

Don't squeeze a pimple with your fingers; that can damage the skin around the pimple and can worsen its appearance. Instead, sterilize a needle with alcohol or boiling water and use it to literally pop the whitehead out of the top of the pimple so the pus drains out. Here's how:

Lance the top of the pimple by putting the needle parallel to your skin. Insert it on one end of the top of the pimple, and slide it through to the other end. Then pull away the top. It'll drain freely and won't hurt because it's dead skin. And popping it appropriately does speed healing, so you'll be photo-ready a little quicker.

Warning: Do not attempt this minor self-surgery you've had tremors (or more than one martini). Don't dig at the pimple either; besides hurting, it'll make it look worse. Also, avoid popping pimples above your nose; since the brain is right behind that area, you can push bugs inside if you squeeze down, and that can lead to no good. Finally, if those pimples aren't healing, get professional help.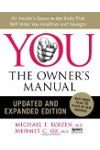 Continue Learning about Acne