NOPE! Sun doesn't help, but it does help produce Vitamin D3 which is an antioxidant that helps keep our body and skin healthy by preventing free radicals from destroying our cells. Wear SPF or a hat; actually do both.
Many people believe that exposure to the sun can help to clear up acne. However, there is no actual evidence that UV light improves acne. What has been proven is the connection between sun exposure and an increased risk of skin cancer. You should consult a dermatologist for more information.
Continue Learning about Acne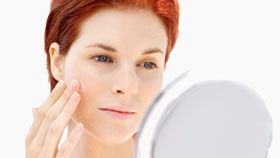 Acne is an inflammatory condition of the skin. Learn from our experts on the difference between whiteheads, blackheads and bumps and how to cope with the stress of acne.