Baby acne is caused by exposure to the mother's hormones. Red bumps, sometimes with white dots in the center, may be seen on a newborn's face. The acne usually occurs when a baby is between two and four weeks old, and it disappears without medical treatment most of the time. Still, if the skin is inflamed or if the pimples are spreading, it's reasonable to talk with your pediatrician about safe and effective treatment. Your doctor may prescribe a cream or ointment for baby acne if the skin condition persists.
Neonatal Acne are lesions on the face, neck, and trunk that consist of papules and pustulopapules. It is thought to be caused be hormonal stimulation of the sebaceous glands which allow the overgrowth of yeast to occur. Neonatal acne is benign and self-limited. Sometimes it does need treatment with topical antifungal agents.
It's unclear whether infant acne is related to hormones, but kids with lots of leftover placental estrogen appear to get acne. We know this because they also have breast buds, which go away by four months. Another cause is blocked hair follicles from overgrowing skin.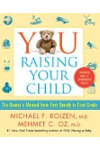 Continue Learning about Acne