Exercise-related acne is usually caused by friction or something that touches the skin (sweat, chemicals, clothing) rather than something wrong internally. Avoid activities where fabrics or equipment can rub or irritate the skin.
For instance, some people find that the weight equipment at a gym increases rubbing and sweat on the skin, resulting in bumps, rashes, and pimples. People who wear helmets while cycling often have a band of irritated skin where the helmet touches. Some find that wearing a soft knit hat under the helmet keeps it from rubbing directly on the skin.
Some of this is unavoidable, but if you are extremely sensitive, select a moderate intensity exercise that does not require equipment or special clothing that has prolonged contact with your skin.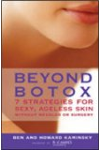 Continue Learning about Acne Prevention