ACE inhibitors lower blood pressure by blocking angiotensin converting enzyme. This enzyme promotes the production of a potent chemical called angiotensin II that makes blood vessels tighter. Taking an ACE inhibitor decreases the amount of angiotensin II in the body. So, blood vessels relax and blood pressure comes down.
There is a long list of available ACE inhibitors:
Benazapril
Captopril
Enalapril
Fosinopril
Lisinopril
Moexipril
Perindopril
Quinapril
Ramipril
Trandolapril
There is little difference between them. Some are longer acting than others. Many are available as generics.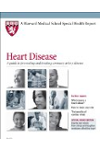 When prescription medications are required for high blood pressure, the way some of them work is to inhibit the activity of an enzyme called angiotensin converting enzyme (ACE) and they have been shown to lower blood pressure effectively and be relatively safe. They can be accompanied by numerous side effects, including dry cough, dizziness light-headedness, headaches, and impotence.
Angiotensin Converting Enzyme (ACE) inhibitors help to prevent weakening and scarring of the heart, and may also protect your kidneys and blood vessels. These medications "vasodilate" or relax your blood vessels and may lower your blood pressure.
Your heart does not have to work as hard
Your heart failure may not get worse and may even get better
Angiotensin converting enzyme (ACE) inhibitors or angiotensin receptor blockers (ARBs) stop production of a chemical that makes blood vessels narrow. They are primarily used to reduce blood pressure and help the heart heal when it has been damaged. There is evidence they may also reduce the risk of having a second heart attack.

Continue Learning about ACE Inhibitor