In general, ACE inhibitors are quite safe.

ACE inhibitors lower blood pressure by blocking angiotensin converting enzyme. This enzyme promotes the production of a potent chemical called angiotensin II that makes blood vessels tighter. Taking an ACE inhibitor decreases the amount of angiotensin II in the body. So, blood vessels relax and blood pressure comes down.

The most serious side effect of ACE inhibitors is a high blood potassium level. This can be life threatening. It occurs rarely and almost always in people who have underlying kidney disease.

The most common side effect is a "throat tickle" with a dry cough.

Most other side effects are related to blood pressure getting too low. But this can happen with any blood pressure medication.

ACE inhibitors have been around for a long time and so far have not been associated with long term problems. In fact, taking an ACE inhibitor decreases the risk of heart attack, stroke and heart failure. It also can help prevent deterioration of kidney function in people with diabetes.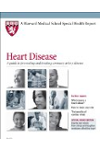 Continue Learning about ACE Inhibitor