A medication abortion (also called "medical Abortion") consists of a two-drug regimen that ends a pregnancy within the first nine weeks. In the United States, the most common is mifepristone (also known as Mifeprex, RU-486, or the "abortion pill"), which is taken orally, followed by misoprostol (brand name Cytotec), which is either swallowed or inserted into the vagina. Mifepristone works by blocking progesterone, a hormone that is needed for the uterus to sustain a pregnancy. Without progesterone, the embryo detaches from the uterine lining. Another drug, called methotrexate, can also be used with misoprostol, but it works slightly differently, halting the ongoing process of implantation, and is usually administered via injection.
Misoprostol, a prostaglandin, is taken within two days after the mifepristone (or three to seven days after the methotrexate); it causes the cervix to become soft and the uterus to cramp. The embryo is then expelled in what seems like a heavy period. Medication abortion with mifepristone/ misoprostol is very safe and about 95 to 98 percent effective. In 2 to 5 percent of cases, women will need a vacuum aspiration to complete the abortion. This may be because the drugs didn't work and the pregnancy continues (about 1 percent of the time) or because of heavy or prolonged bleeding. Between September 2000 (when the Food and Drug Administration approved mifepristone) and fall 2004, more than 350,000 women in the U.S. used mifepristone/ misoprostol. Millions of women worldwide have safely used mifepristone since it first became available in France in the late 1980s.
The preliminaries of having a medication abortion are no different than for any other abortion method. After you complete your paperwork, lab work, examination, and counseling, you will swallow the mifepristone. Protocol and dosage may vary by clinic�you may have to return for the misoprostol, or your provider might send you home with the tablets and a prescription for any pain medications you might need. You may be directed either to swallow the misoprostol or to insert it into your vagina. Your provider may also give you a prescription for contraception that can be started as early as the day you use the misoprostol she or he should also give you a contact person to call if you have any questions or concerns.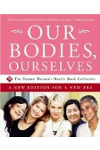 Continue Learning about Abortion