Medication abortion holds much promise to make abortion safer and more accessible in places where vacuum aspiration is not widely available, and misoprostol alone also holds great promise to expand access where abortion is illegal or severely restricted. Misoprostol is widely available, fairly effective for abortion, and very inexpensive. In Brazil, for example, where abortion is illegal, women have self-induced with misoprostol for years. This frequently results in an incomplete abortion (often because information on proper use is variable), but since misoprostol usually causes bleeding, women can get treatment at the hospital that completes the abortion. In essence, these women are able to have an abortion in a safe, hygienic setting. Unsupervised use of misoprostol has spread to other countries, notably in Latin America and Africa.
Because of its potential to offer a safe abortion option for millions of women who would otherwise be at risk of injury or death from unsafe methods, some activists are working to spread information about the safe use of misoprostol. Research to date suggests that an 800 mcg dose of misoprostol inserted vaginally and followed twenty-four hours later by another 800 mcg dose is approximately 85 to 90 percent effective in terminating pregnancies up to sixty three days since the last menstrual period.5 Wetting the tablets with a few drops of water after insertion may increase efficacy. Most medical and public health experts agree that having access to medical supervision for any abortion is preferred. However, even without proper medical backup, the unsupervised use of misoprostol (and mifepristone, if available) at appropriate doses would eliminate infections caused by the use of unclean instruments. Unsupervised use of medication abortion, however, raises concerns about birth defects when these efforts fail and a pregnancy continues, and about the woman's health should she have excessive bleeding or another complication.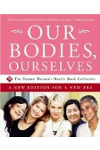 Continue Learning about Abortion
Whether medication or surgery is involved, an abortion involves removing the fetus from the uterus. "Medical abortion" is the term used when medications are used to end the pregnancy. Because there are psychological and emotional ...
issues involved in an abortion, you're advised to see a counselor who can help you make this serious decision.
More