It's natural to feel anxiety and anticipation before your appointment, as you might before any medical procedure. Planning ways to nurture yourself and preparing for your visit can help alleviate some of these feelings.
Try to go about your normal activities and get a good night's sleep. Meditation, deep breathing, or herbal teas may help you relax and sleep better. It's best to avoid excessive alcohol, street drugs, or strong sleeping pills.
If you are planning to have IV sedation or general anesthesia, then you will probably be advised to avoid food after midnight, though clear liquids may be allowed. This advice is important for your safety, so be sure you know and follow what the clinic recommends.
Prepare for variable temperatures in the clinic rooms by dressing in layers. If you enjoy music, bring a portable music player�you may even be able to listen to it during the procedure. Be sure you have documentation that the clinic requires, such as identification and your insurance card, or some other means of paying for the abortion.
Finally, give yourself positive messages. Like countless other women, you have made a decision that is the best one for your life right now. You are not alone, and you can do this!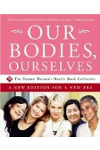 Continue Learning about Abortion