Abortion is legal in all U.S. states; however, accessibility depends on which state you live in, how far away you are from a provider, how much money you have or what your insurance will cover, and how far along the pregnancy is. Planned Parenthood has clinics in almost every state, and some of these clinics provide abortions. The National Abortion provides referrals and can help identify sources of funding. You can also check Abortion Clinics under "Abortion Providers" or "Abortion Services". Gynecology clinics at non-Catholic hospitals, neighborhood health centers, and women's centers may also be good sources of information and referrals. You might also ask your primary care provider or obstetrician-gynecologist, if you have one.
Beware of "pregnancy crisis centers," often listed under "abortion alternatives" in the phone book. They are run by anti-choice groups and advertise themselves as counseling and referral agencies�often with the draw of free pregnancy testing�but actually try to dissuade women from having abortions by giving misleading and inaccurate information. For example, they may tell you the pregnancy is further along than it really is, or that abortions are dangerous. Such centers are often located close to clinics that do provide abortions and have similar names.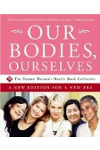 Continue Learning about Abortion
Whether medication or surgery is involved, an abortion involves removing the fetus from the uterus. "Medical abortion" is the term used when medications are used to end the pregnancy. Because there are psychological and emotional ...
issues involved in an abortion, you're advised to see a counselor who can help you make this serious decision.
More