In France, Sweden, and Scotland, where mifepristone has been available for over a decade, about half of women seeking an early abortion choose medication abortion. In the U.S., the percentage of women who choose the method varies quite a bit from region to region and clinic to clinic. Some of the reasons women choose early medication abortion include a desire to avoid an invasive procedure; a perception that it is better, easier, or more "natural" ("like a miscarriage"); and that it feels more private. Most important, studies show that the overwhelming majority of women surveyed are satisfied with whatever method they choose. Here are reflections of two women who each had a medication abortion:
The cramping was intense and almost unbearable for 6 hours. A hot water bottle helped, and afterward, it was worth it. I wish the cramping could have been lessened a bit, but otherwise, the procedure was as straightforward and simple as it could have been.
This was a very personal and private procedure, which enabled me to have some control over this difficult situation. This procedure is not for every woman. The bleeding and cramping last longer and are somewhat unpredictable. The hardest thing is the waiting between taking the medication and finishing the abortion. Aspiration would have been faster. However, for me it was better because I'm more private. I was comfortable being in my own home. Even though I did have side effects, this was easier than an invasive procedure, both emotionally and physically.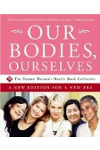 Continue Learning about Abortion