While some doctors' offices and some clinics rarely attract protesters, at others they are not uncommon. If you are concerned, call ahead and ask what you might encounter. Abortion providers are well prepared�there may be escorts, who will meet you outside and accompany you into the clinic, and security personnel and procedures.
Some women find it helpful to bring a friend, or to go by the clinic ahead of time to get familiar with the area.
Once inside the clinic, you will fill out a medical history form. A health worker will check your blood pressure, pulse, and temperature (vital signs); repeat a urine pregnancy test; and draw blood to check for anemia and the Rh factor. You may have an ultrasound exam to confirm how many weeks pregnant you are.
A counselor or clinician will talk to you about your decision to have an abortion and tell you what to expect during and after the procedure. The counseling session is a time for you to ask questions and express any concerns. The clinic may also offer informational videos or group counseling sessions where you can talk with other women who are having abortions. Once you have the information you need and your questions have been answered, you will be asked to sign consent forms. The next steps in your visit depend on the type of abortion you are having.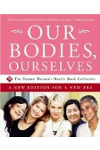 Continue Learning about Abortion